Staff
At the heart of the St. Augustine Center for Living is a dedicated and experienced staff who keep
the facility running 24 hours a day, seven days a week, 365 days a year. Click on a name below to
read more about each of the Center's staff members or visit the Employment page for
information on how you can join the team.
Bill and Karen Walter, Owners
Bill Walter was raised in Glen Cove, New York, and graduated in 1984 from Flagler College in St. Augustine. While attending Flagler, he met his wife of 39 years, Karen Higdon Walter, formally of Lakeland, Florida who also graduated from Flagler College. After graduation, Mr. and Mrs. Walter chose to make their home in St. Augustine. They have each worked with the Developmentally Disabled population for over 30 years, making it both their career and passion. In 1983, the Walters began their employment with SACL. Bill has worked at SACL in the capacity of houseparent, weekend supervisor, QMRP and Administrator for 23 years prior to ownership. Karen worked as houseparent, social services staff, weekend and night shift direct care staff, Living Unit Services supervisor and QMRP for 21 years. They purchased the facility in June of 2008. Additionally, Bill was employed as a QMRP in an ICF cluster in Jacksonville and as a residential supervisor with ARC of St. Johns for a number of years. Karen was employed as a Medicaid Waiver Support Coordinator for the State of Florida for 8 years.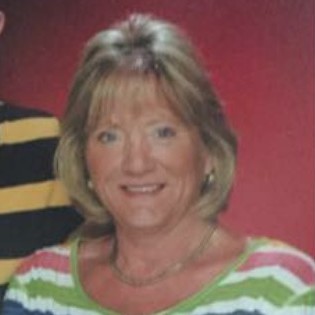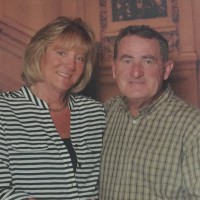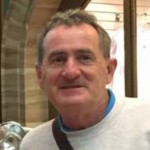 The Walters have an open door policy for both; family members of the clients they serve and for those interested in the rehabilitation and care of the residents and the Adult Day Program individuals at SACL. Past and current participants include: theUniversity of St. Augustine, St. Joseph Academy and Pedro Menendez High School. In addition, SACL has been the host site of the Flagler College Best Buddies program for the past two years. The Walters have two children, one granddaughter, onegrandson, and a third grandchild on the way. They both enjoy spending their free time outdoors, traveling, fitness training, and sports.
Heather Calvert, Administrator
Shirley Graham, Director of Nursing
Ms. Graham was born in Fayetteville, NC, but raised primarily in the Seattle/Tacoma area of Washington State. She had the privilege of traveling all over the United States and Europe due to her father's long military career. She was an LPN for 18 years before returning to school and receiving her degree in Registered Nursing in 1990. Ms. Graham began her career at SACL in 1984 as a weekend trainer and later transferred to the Nursing Department as a staff nurse. After earning her RN, she became the Director of Nursing at SACL where she remained until her first attempt at "retirement" in 2011. She has been married to her high school sweetheart, Joe, for 40 years. They have 2 daughters and one beautiful granddaughter, Natalie. Natalie lives in Canada and that is where you will find Ms. Graham on most vacations and holidays. They, also, "adopted" George Simons, who attends the SACL ADT program. After a 3 year absence, Ms. Graham returned to SACL which she describes as "returning home."
[back to top]
Bryan Walter, Operations Manager
A 2009 graduate of Flagler College, Mr. Walter holds a Bachelor's Degree in Secondary Social Science. He came to the St. Augustine Center for Living upon graduating and is currently our Operations Manager. He has also coached basketball at Nease High School for several years.
[back to top]
Monica Neumann, Human
Resources/Records
Ms. Neumann is originally from Long Island, New York, but relocated to St. Augustine, Fla. in 2003. Although she enjoyed the four seasons of New York, she says she enjoys the warm weather  even more! Ms. Neumann holds an Associate's Degree of Applied Science in the Executive Secretarial field and 30 years of work experience. She has been a part of the St. Augustine Center for Living since 2003 in the position of Human Resources/Records and her duties include maintaining all clients' and employees' records and just "pitching in" where needed. Her interaction with the clients is extremely fulfilling and rewarding. She views each of her days at the St. Augustine Center for Living as not only a challenge and an enjoyment, but a true gift.
[back to top]
Belinda Valentine, Bookkeeper
I have relocated from Brooklyn, NY to palm coast, FL in 2017 with my daughter and grandson to escape the cold weather. I love living in Florida and being able to take advantage of all that the warm weather has to offer. I joined St. Augustine center for living in May 2018 where I work in the accounts payable/bookkeeping dept. It's a great pleasure working for a company that is compassionate in what they do and achieve with the residents.
[back to top]
Shannon Wilgis, QIDP
A 2011 graduate of Flagler College, Mrs. Wilgis holds a Bachelor's Degree in Elementary Education in Arts with a minor in History. She has been employed at the Center for Living since 2007 in various positions. "If you do what you love, you'll never have to work a day in your life."
[back to top]
Shawn Wilgis, Maintenance
Supervisor
Shawn is a St. Augustine native. He joined the SACL team in April 2009. Over the years, he has worked in a variety of positions that include trainer, lead trainer, maintenance, cook, and now Maintenance Supervisor. He is an avid outdoor enthusiast. He loves to hunt, camp, fish, work on cars, and hang out with his family. "I love being able to bring the outdoors to the residents. The horses and other animals provide a therapeutic medium that helps us reach out to them. I'm honored that I get to work with these guys."
[back to top]
Kim
Robertson, Front Office Administrative Assistant
Kim joined the St. Augustine Center For Living team in September 2012. She has 25 years experience in the medical field working as a front office coordinator and medical transcriptionist. Kim is a native Floridian and moved to the St. Augustine area from Daytona Beach in 2009. She enjoys providing support to the Center in an administrative capacity and says it is the most interesting and rewarding position she has held in her career. "I am proud of where I work and what we do every day for the residents we serve."
[back to top]
Dorothy Recascino, Accountant
Jonas Iannarelli, Behavior
Specialist
Jonas is a Florida native, born and raised in Ocala. He holds a Bachelor's degree in psychology from Florida International University. He joined the St. Augustine Center For Living staff in 2012, and is proud to work with people that are driven to make a difference in other's lives. Prior to working at the Center, he worked as an engineering technician for Universal Engineering Sciences for over five years, working on multiple Department of Transportation projects. He and his wife Mindi have been happily married for five years, partially due to the fact she enjoys going to Gator and Jaguar football games.
[back to top]
Kierra Crane, Social Services
Ms. Crane was born in Orlando, Fl and raised in Kissimmee, Fl. She attended Flagler College and was on the women's basketball team for 4 years. Ms. Crane moved to St. Augustine upon graduating from Flagler in 2020, where she earned her Bachelor of Arts degrees in Psychology and Criminology. She has a passion for helping people and feels extremely lucky to have the opportunity to work with the infividuals at SACL.
[back to top]


Christine Fader, Workshop Supervisor

Bio coming soon!
[back to top]
Avery Washington,
Cottage 1 Lead Trainer
Bio coming soon!
[back to top]
Virginia Crowley, Cottage 2 Lead Trainer
Bio coming soon!
[back to top]
Latreesha Green,
Cottage 3 Lead Trainer
Bio coming soon!
[back to top]
Laurie Copeland,
Cottage 4 Lead Trainer
Bio coming soon!
[back to top]
Karen Vogt,
Animal Class Supervisor
Bio coming soon!
[back to top]
Sylvie
Matthews, Habilitation Supervisor
Ms. Matthews was born and raised in the Czech Republic (Eastern Europe). She moved to the United States in 1999. She lived mostly in Florida and also in Washington where she gave birth to her son, who is the joy of her life. For some time, Ms. Matthews moved back to Europe where she worked for one of the largest IT Service Companies called Tieto as a System Specialist for five years. Since 2012 she has been apart of the SACL Team. "This is a fun place to work and I can honestly say it is the most rewarding."
[back to top]
Frederick
Brown, Communication Supervisor
Bio coming soon!
[back to top]
Shani Fields,
Recreation Supervisor
Shani was born in Long Island, New York and raised in Miami. She moved to Saint Augustine in 2007. Shani joined the SACL team in 2016 as a trainer and is now lead trainer in cottage 2. She enjoys working at the center and taking care of others.
[back to top]